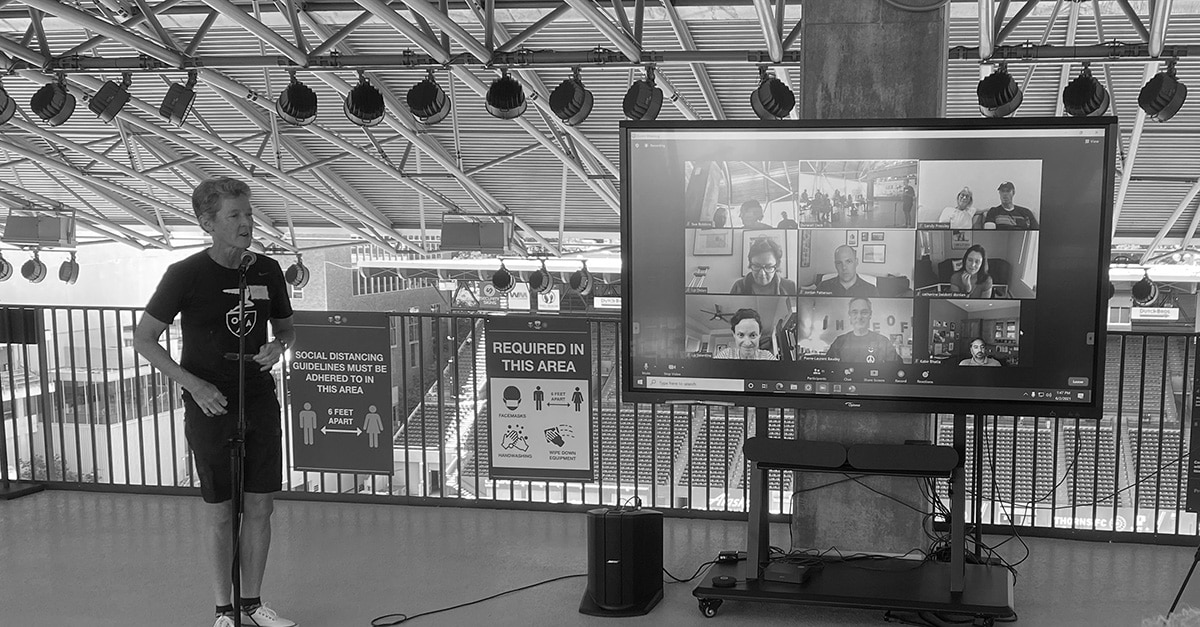 As we run out the clock on 2021 – yet another challenging and unpredictable year – here's my quick recap of Oregon Sports Angels' efforts to find and fund some great sports product and sports tech founders, always with an eye on welcoming diverse investors to the game, and to increasing access to capital for minority entrepreneurs.
OSA TOP 5 PLAYS OF 2021
Teaming up with world-class accelerator programs. OSA solidified relationships with Stadia Ventures, Techstars Sports Accelerator, and Comcast SportsTech Ventures, yielding intros to dozens of promising entrepreneurs, and resulting in our investments in several exciting companies.
Learning and leveling the playing fields with venture funds backing diverse founders. OSA members proudly support the Black Founders Matter Fund, Elevate Capital, Next Ventures, and other VCs who invest primarily in minority founders. From our internal D&I sessions, to our external Webinar, to our investment in Saysh (led by the BFM team), we continued to learn, understand, and meet with many underserved and deserving entrepreneurs to help expand access to early stage capital.
Breaking the $1M per year investment threshold. We are a team of individual angels, and each year we have collectively invested more money into more companies. In 2021, our team put $1.2 million to work in portfolio companies – 27% more than our $950K total from 2020. Yes, the pandemic continues, but OSA members stepped up our investments because we have access to many great entrepreneurs from across the country.
Adding 5 new Portfolio Companies. Thanks to the strong efforts of our investment committee (screening more than 200 companies this year), active participation from our members, and our amazing partnerships, we found plenty of places to invest in next generation founders and companies. We end 2021 with 16 growing companies in our portfolio, one closure, and several individual member investments that might lead to follow-on investing opportunities in 2022 and beyond.
Expanding our world class member roster. We end the year with 45 members – 62% growth from 2020. Growing this team from a dozen of us huddled in a wine bar for our first meeting in December 2017, to a high-performing (volunteer!) organization of truly incredible, smart, creative, curious, connected, generous and frequently funny members, just 4 years later, makes me speechless. That's why the #1 accomplishment of 2021 is the existence of this one-of-a-kind team of amazing humans, working to make the world a better place.
Thank you everyone who has been – and is – part of the OSA story. We have lots more ahead in 2022, including one very exciting new project – and we welcome you to join us. Happy New Year!