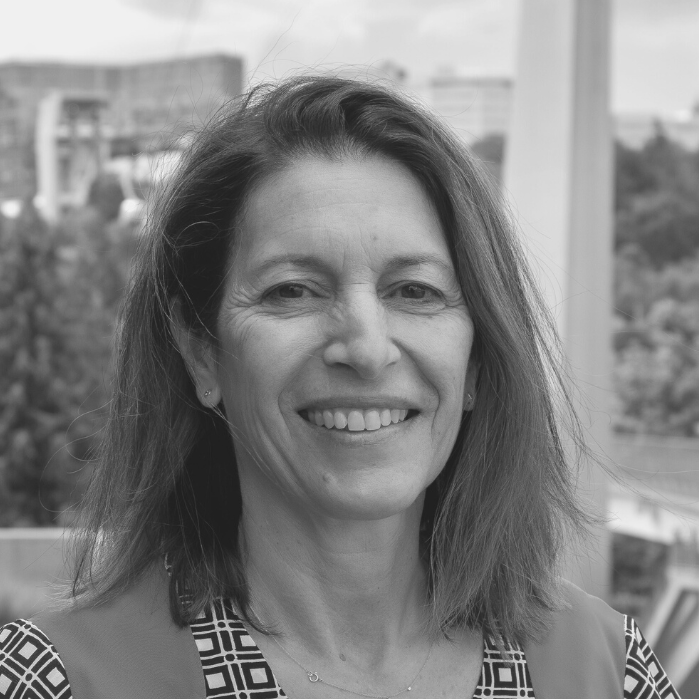 CAREER HIGHLIGHTS:
Paula received her medical degree at the University of Toronto. She is a physician-scientist, educator, and women's health advocate. As a professor of obstetrics & gynecology at Oregon Health & Science University, she helps patients achieve their family-building goals. Her research involves developing innovative assisted reproductive technologies for the treatment of infertility.
FAVORITE SPORT TO PLAY: Basketball, soccer, aikido.
FAVORITE SPORT TO WATCH: Basketball, soccer, tennis, Tour de France.
FAVORITE SPORT MOMENT: Hard to pick one… Toronto Raptors NBA Championship (2019), Italy Men's World Cup Championship (1982, 2006), Toronto Blue Jays World Series Championship (1992-1993).
WORDS TO LIVE BY OR FAVORITE QUOTE: 
Never let the fear of striking out keep you from playing the game.      -Babe Ruth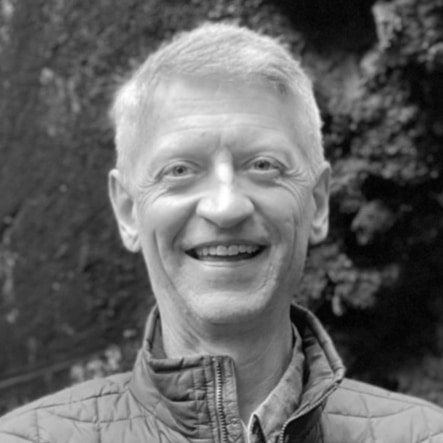 CAREER HIGHLIGHTS:
After brief stints in real estate and advertising, Hank hit his stride as a full-time dad. Parenthood either fueled or sparked many interests. Whether it was writing, investing for college tuitions, coaching youth basketball and softball, remodeling houses or making wine … "our kids made me do it!".
FAVORITE SPORT TO PLAY: Tennis (doubles) for teamwork and strategy.  Cycling for exercise.
FAVORITE SPORT TO WATCH: Monday Night Football at the bar with friends.
FAVORITE SPORT MOMENT: Underdog victories like the "Miracle on Ice" when the scrappy US amateur team dethroned the incumbent Soviet pros.
WORDS TO LIVE BY OR FAVORITE QUOTE: 
Be Curious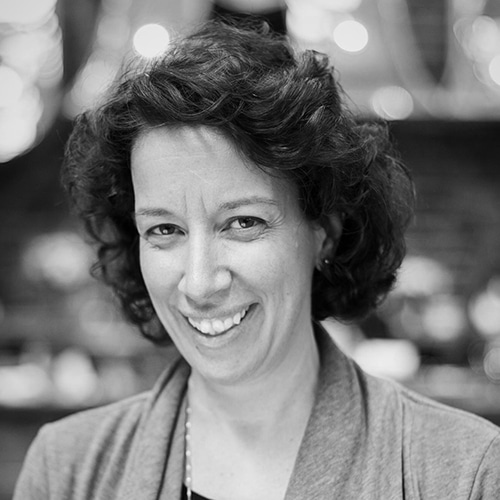 CAREER HIGHLIGHTS:
Kate is a passionate, global marketing executive with year-over-year success in driving groundbreaking, consumer-first marketing and media strategies and plans that connect deeply with audiences, drive brand affinity and influence growth.
Kate started her career at DDB Needham NYC in Media. She then moved to W+K in Portland, OR where she worked on a variety of accounts across industries including package goods, travel & retail.
This led her to Nike, where she held a variety of leadership positions in Marketing, including International & North America Media, Global Content & Partnerships, Nike Canada Marketing, North America Category Marketing roles in Running & Womens and Global Brand Planning, Strategy & Operations, serving as the Chief Of Staff to the CMO, and Global Integrated Media leading the media vision, planning and partnership. All with the goal to connect & engage athletes with Nike's stories, in the places and spaces they spend their time, to inspire them through sport and create demand for the brand.
FAVORITE SPORT TO PLAY: Running/Walking. Good for my mind, body, soul. My opportunity to enjoy the outdoors daily and, in the past year, even more important as a way to stay safely and actively connected with friends.
FAVORITE SPORT TO WATCH: Tennis – particularly Women's tennis. Just amazing to see powerful players, women, mothers, dominating a sport and being incredible role models and mentors for each other as well as girls everywhere.
FAVORITE SPORT MOMENT: Cathy Freeman winning Gold at the Sydney Olympics.
WORDS TO LIVE BY OR FAVORITE QUOTE:
Two roads diverged in a wood, and I—
I took the one less traveled by,
And that has made all the difference.
—Robert Frost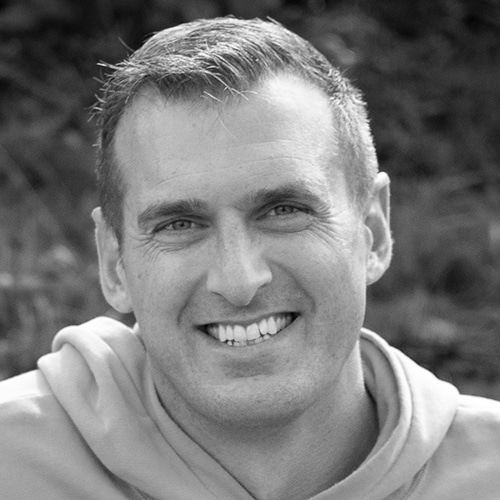 CAREER HIGHLIGHTS:
Dan worked at Nike for nearly 17 years, holding a variety of leadership roles including general management, sales, business development, DTC, strategic planning and finance. Dan spent nearly 5 years working in Europe in Football (Soccer), and was most recently the General Manager of the North America NBHD business, Nike's lifestyle energy offense.
FAVORITE SPORT TO PLAY: Dan played basketball in college and he loves getting out on the court, but he mostly now coaches his 3 kids when they play hoops, soccer, or baseball.
FAVORITE SPORT TO WATCH: Basketball, Soccer, Football, Tennis and Golf
FAVORITE SPORT MOMENT: Attending the World Cup in Brasil in 2014 at the iconic Maracanã stadium.
WORDS TO LIVE BY OR FAVORITE QUOTE: 
You miss 100% of the shots you don't take. —Wayne Gretzky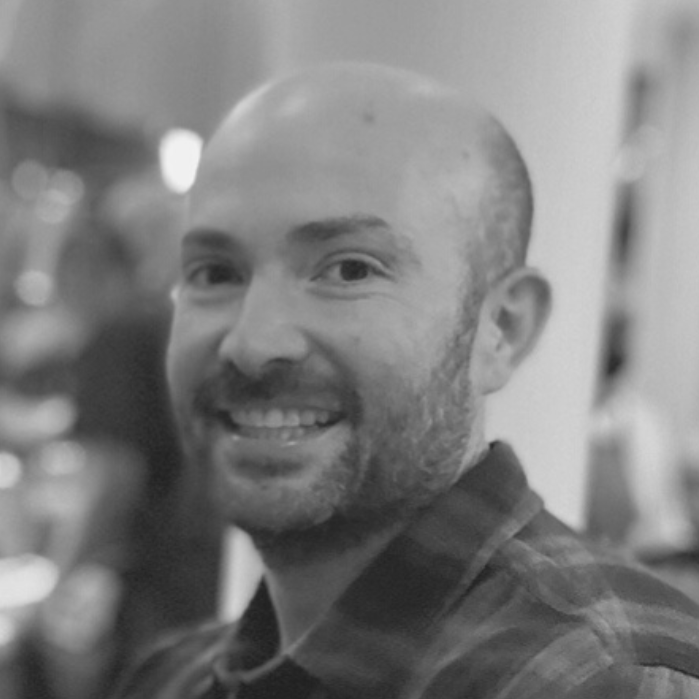 CAREER HIGHLIGHTS:
Kalin Boodman is one of the co-founders of Baseballism, a sports/lifestyle apparel company based in Portland. Prior to Baseballism, Kalin served as an officer in the Army for 8 years, including deployments to Iraq and Afghanistan. Now an experienced entrepreneur, Kalin helped launch Baseballism out of a garage and grew it into a business with a national and international presence.
FAVORITE SPORT TO PLAY: Kalin rarely plays team sports but is passionate about working out. He also loves to hunt and fish.
FAVORITE SPORT TO WATCH: College baseball. Born in Corvallis, Kalin is a die-hard Oregon State Beaver baseball fan.
FAVORITE SPORT MOMENT: Taking batting practice under the lights at the Field of Dreams.
WORDS TO LIVE BY OR FAVORITE QUOTE:
Do the right thing even when no one is watching.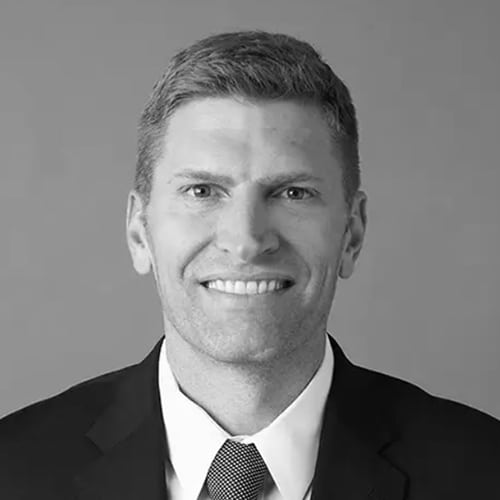 CAREER HIGHLIGHTS:
Nick is a musculoskeletal radiologist at Central Oregon Radiology Associates (CORA) in Bend, OR. He holds several leadership positions within the company and is part of the Executive, Finance, and Physician Operations Committees.
Nick's medical training started with medical school at the University of Nebraska Medical Center, then Intern year at Sacred Heart Hospital in Spokane Washington, four years of radiology residency at OHSU in Portland, OR, and finally a fellowship year at the University of Colorado Anschutz Medical Center.
Nick played basketball at the University of Nebraska-Kearney from 2000-2004. The team had a 104-20 record during that time and made it to the Elite Eight in 2003 and the Sweet Sixteen in 2002 and 2004. During Nick's senior year, he was named a First Team All-American, the NCAA Division II National Player of the Year and Academic All American of the Year. He went on to play professionally for a year in Lisbon, Portugal before returning to the U.S. to attend medical school.
FAVORITE SPORT TO PLAY: Basketball
FAVORITE SPORT TO WATCH: Basketball and Football
FAVORITE SPORT MOMENT: As a player, my favorite moment was winning the Regional tournament in front of our home crowd in 2003. We beat our biggest rival in double overtime to advance to the Elite Eight. As a fan, I loved the Detroit Pistons during the Bad Boy years. My favorite moment was watching the 1989 NBA Finals with my dad when the Pistons swept the Lakers to win the championship.
WORDS TO LIVE BY OR FAVORITE QUOTE:
Success is the peace of mind that is a direct result of self-satisfaction in knowing you did your best to become the best you are capable of becoming. —John Wooden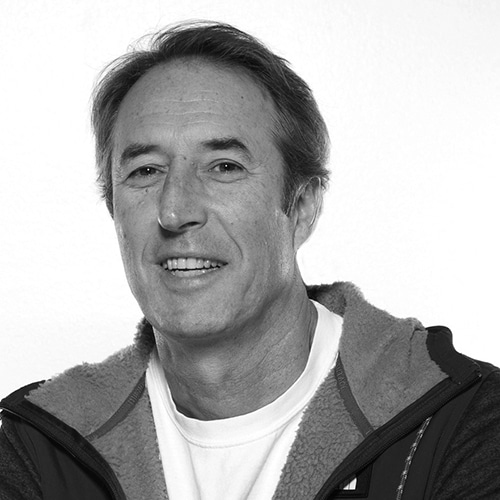 CAREER HIGHLIGHTS:
Guido retired after 36 years in the creative business. Guido started his career as an Art Director in advertising, working on accounts like The San Diego Zoo, Toyota, HP. Later he was recruited by the Nike Brand Design team. Years later he started a full service "Branding" agency, specializing in sports, outdoor and action sports industries, with clients like Smith Sport Optics, Salomon, The North Face, adidas, Brooks, Reef, Vasque, Ashworth Golf, Alaska Airlines...
Then came some life changes and back to the corporate world. Guido spent the last 14 years at adidas, first as creative director for basketball, and later as a senior designer on the adidas FUTURE Team (innovation), creating the future of the company. Guido feels very fortunate to have had such an amazing career where he was able to be creative every day. It never felt like a job, it was just a lot of fun!
FAVORITE SPORT TO PLAY: I love motocross, football and soccer.
FAVORITE SPORT TO WATCH: I enjoy watching hockey, motocross, basketball and of course all Olympics.
FAVORITE SPORT MOMENT: In 1980 at Carlsbad Raceway, unknown Marty Moates underdog and privateer, WON, and became the 500cc USGP World Champion!
WORDS TO LIVE BY OR FAVORITE QUOTE:
Growing older is mandatory. Growing up is optional.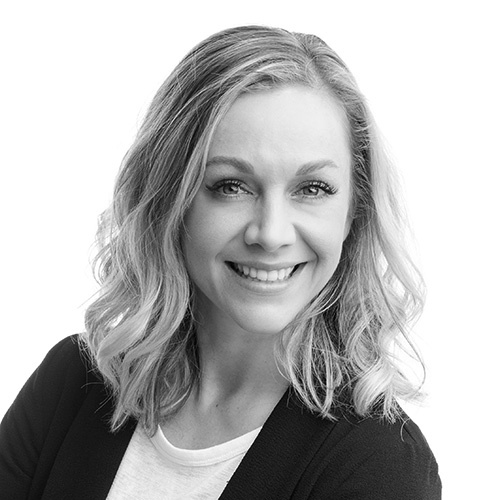 CAREER HIGHLIGHTS:
Abby graduated with Corporate Communication and Business degrees from Creighton University. She received an internship at Nike, WHQ in the summer of 2006 and then stayed on with the company until January 2017.
In her 10-year career at the company, Abby held various roles in footwear product management and merchandising. She is most proud of her role as the Footwear Director for Women's Sportswear where her team obsessed shape, fit, proportion, color and material – "innovating for her".
After her maternity leave with their first child, Abby left Nike in 2017 to move to Bend, Oregon where her husband, Nick Branting (also an OSA member) is a practicing physician at Central Oregon Radiology. After staying home to raise their two children, Abby is now consulting for Bruning Bank, her family's community bank located in the small town of Bruning, Nebraska.
FAVORITE SPORT TO PLAY: Nordic (skate) skiing. I love gliding in the crisp, cool air in the beautiful, snowy landscapes. It's such a great lung and leg burner!
FAVORITE SPORT TO WATCH: Tennis. I just started learning to play the sport and now have such an appreciation for the precision and strength of the players and the game.
FAVORITE SPORT MOMENT: Watching the "Magnificent Seven" during the 1996 Summer Olympics. I specifically recall the moment when Kerri Strug landed her vault, clinching their gold medal. I was at such an impressionable age and looked up to those young women and their incredible performances. I'll never forget it!
WORDS TO LIVE BY OR FAVORITE QUOTE:
As I get older, I pay less attention to what people say, I just watch what they do. —Andrew Carnegie
If the neighbor's pasture is always greener, maybe you need to take better care of your own pasture. —Grandpa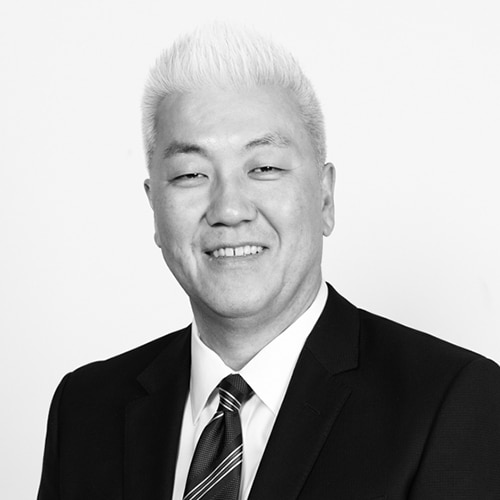 ADVISORY BOARD: SNOWLEDGE + STRIVE
CAREER HIGHLIGHTS:
Jim is an accomplished business leader who has held a wide range of strategic and operational roles with notable brands and retailers like Nike, The Home Depot, and Mohawk Industries. He has led teams across Product Management, Marketing, and Sales bringing a multi-industry perspective to the Oregon Sports Angels.
He is currently the Vice President of Marketing and Sales with e.dye Limited, a sustainable materials supplier to the sports and fashion industries. Jim also consults for private equity firms restructuring and scaling up brands in their portfolio.
Jim is passionate about promoting design and product management education. He serves on the Advisory Board for Portland State University's Athletic and Outdoor program and with the University of Oregon's Sports Product Management program. In addition, he mentors students in those programs to jump start their careers in the sports industry.
As part of the OSA, his particular interest is in creating opportunities for investment with minority entrepreneurs.
FAVORITE SPORT TO PLAY: Golf – I love the life lesson: only the next shot matters.
FAVORITE SPORT TO WATCH: Anything related to Duke – Basketball, Football, Lacrosse, etc. The Olympics. My son's lacrosse team.
FAVORITE SPORT MOMENT: 1992 Olympics – All of it. And when Tiger won The Masters for his 15th Major.
WORDS TO LIVE BY OR FAVORITE QUOTE:
Imagination has a great deal to do with winning. —Mike Krzyzewski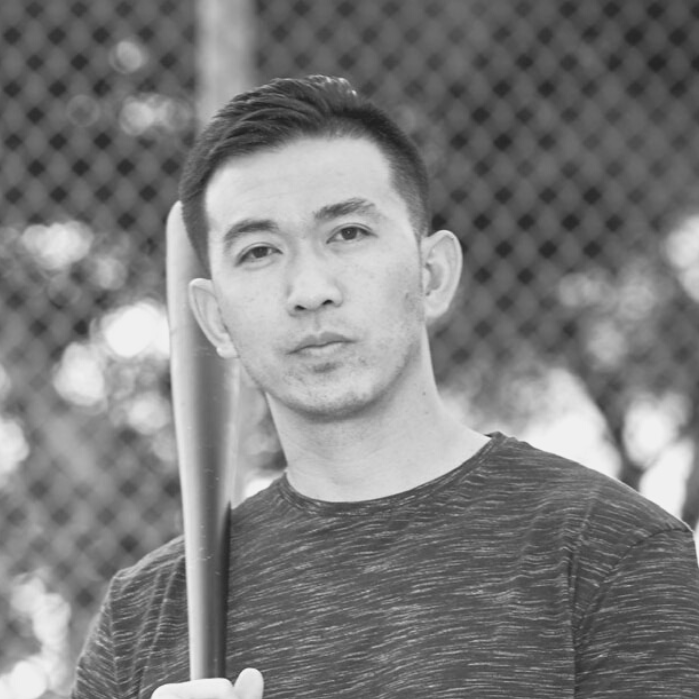 CAREER HIGHLIGHTS:
Travis is Co-Founder and Chairman of the Board of Baseballism Inc. and was named "Forty under 40" by the Portland Business Journal in 2020.
A former teacher and baseball coach, Travis and his co-founders started the Baseballism brand out of his garage in Beaverton, Oregon. They have grown Baseballism into the largest baseball lifestyle brand in the world.
FAVORITE SPORT TO PLAY: Baseball and golf.
FAVORITE SPORT TO WATCH: University of Hawaii Football and Basketball.
FAVORITE SPORT MOMENT: When I stole home during a college regional to help us advance to the World Series.
WORDS TO LIVE BY OR FAVORITE QUOTE:
"The world treats winners different than losers." – Augie Garrido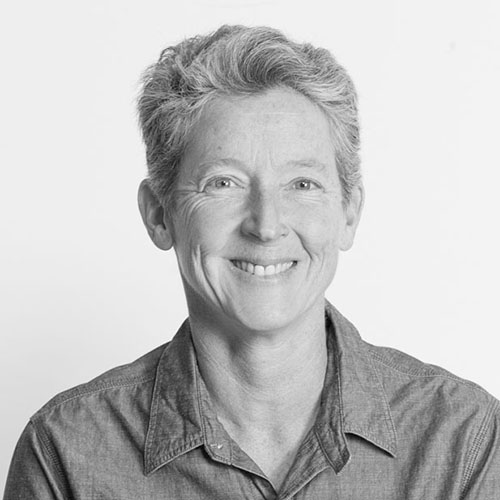 CAREER HIGHLIGHTS:
Kate is a proven senior leader, board director, entrepreneur, and angel investor with deep digital and commercial experience in consumer goods and service sectors. In 2017, she created a new investor network, Oregon Sports Angels, to focus on early stage sports product and tech companies and teams.
Prior to launching OSA, she concluded a 12-year run at Nike, where she created and led Nike's Global Digital Wholesale Business Strategy & Operations. She also held senior strategy and general management roles at Nike, lucy activewear, Forrester Research, Starwave (ESPN.com), and Rodale Press.
Kate's a Built Oregon board member, an active alumni volunteer for Princeton University, a board member for two outdoor brands, and a passionate advisor to several Oregon-based consumer product startups.
FAVORITE SPORTS TO PLAY: I LOVE TO RUN. Also, bike, swim, gym-rat-nastics.
FAVORITE SPORTS WATCH: March Madness. Track & Field. Ninja Warrior.
FAVORITE SPORT MOMENT: Shalane Flanagan's F* Yeah 2017 NYC Marathon Victory.
WORDS TO LIVE BY:
Give more. Get more.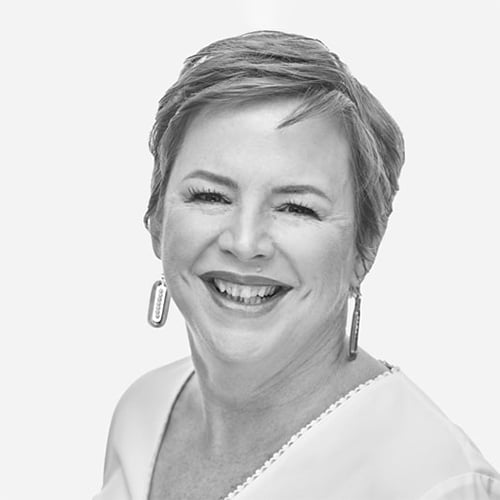 CAREER HIGHLIGHTS:
Liz is a global brand expert and a podcast pioneer.
She's been CMO at three of the most powerful brands in the world: NIKE, OWN:The Oprah Winfrey Network and National Geographic.
She also created and hosts the long-running award-winning podcast Satellite Sisters, winner of 13 Gracie Allen Awards for Excellence in Women's Media.
Her newest podcast is an unconventional career advice show from Wondery entitled SAFE FOR WORK.
FAVORITE SPORT TO PLAY: Swimming, Skiing. Does walking my dog count?
FAVORITE SPORT TO WATCH: I'm a full-on Olympics junkie. I've attended 8 Winter and Summer Games, starting in Montreal 1976 and most recently Rio 2016. If I can't be there in person, TV's good too. I root for everyone, even in sports I know little about.
FAVORITE SPORT MOMENT: Personal moment would be finishing the NYC Marathon in 1995. Squeaked in under five hours! Global moment was seeing Joanie Benoit Samuelson win the first ever Women's Olympic Marathon in LA 1984.
WORDS TO LIVE BY OR FAVORITE QUOTE:
Stay noisy.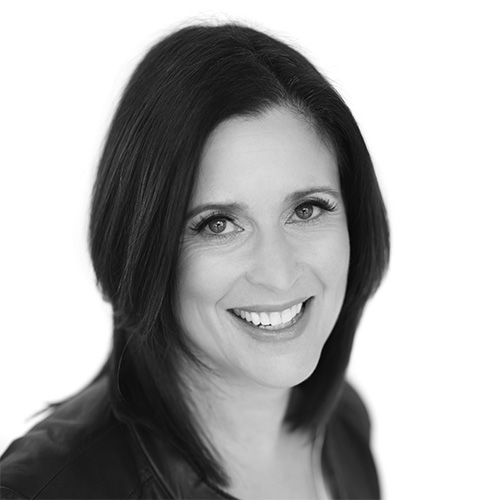 Advisory Board: Algenesis
CAREER HIGHLIGHTS:
A C-level executive for consumer brands, Catherine creates market leadership through a blend of brand and commercial vision, marketplace investment strategy and creation of inclusive, aligned company culture. She recently served as GM/SVP of a Bain Capital PE-backed consumer portfolio company, co-architecting the company's turnaround and sale.
Catherine has deep experience steering sports/wellness/fitness brands, as GM/VP of Converse North America (Nike, Inc.), where her team re-positioned and elevated the brand in the marketplace. Prior to Converse, she led product marketing, business strategy, marketplace management and turnaround/high growth experience for other sport and fitness brands including Puma, Ryka, and Reebok.
Catherine is a former collegiate athlete who is passionate about giving back to the youth sports community, as a volunteer girls lacrosse coach for ten years, as well as to other women leaders through active mentoring and coaching.
Catherine serves on the Board of Advisors for StoreyLine, an emerging e-commerce marketplace for socially conscious brands and consumers, the Board of Advisors for Tufts Athletics, and as an executive mentor for Mass Challenge, a startup accelerator that propels entrepreneurial ventures.
FAVORITE SPORT TO PLAY: Training on my Peloton and Hydrow to get ready to go outside to snowshoe, snowboard and cycle.
FAVORITE SPORT TO WATCH: Watching my kids play soccer and lacrosse from youth to college.
FAVORITE SPORT MOMENT: 2004 ALCS Red Sox comeback victory vs New York Yankees after being down in the series 0-3 to win 4-3.
WORDS TO LIVE BY OR FAVORITE QUOTE:
Women belong in all places that decisions are being made. —Ruth Bader Ginsberg
On good days work out, on bad days work out harder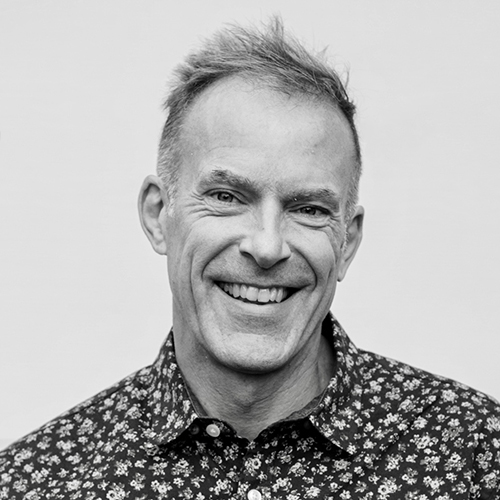 CAREER HIGHLIGHTS:
Hans retired from Nike after an amazing 24-year career in Product Creation and Product Merchandising. In his last role as VP Global Socks, Hans led a cross-functional team of 50+ people to create socks for athletes and consumers across all sports from the field of play to retail. Previous roles spanning 16 years in Apparel & Accessories Product Creation include NCAA/NBA, Jordan Brand, Nike Basketball, Sportswear, Tee Shirts, and Headwear; previous roles spanning 8 years in Product Merchandising include Sportswear, Cross Category, and Sporting Goods, along with Apparel Business Director for Nike de Mexico based in Guadalajara.
Hans holds a BBA in Marketing from Texas A&M University ('91). As a junior in college, Hans identified his dream to combine his passion for sports + aptitude for marketing and someday work for the world's leading sports company, Nike. Realizing this dream took 7 years. Upon graduation he spent 2 years at Neiman Marcus at their Dallas buying office as an Assistant Buyer of Men's Designer Tailored Suits. After earning his MBA from the University of Texas McCombs School of Business ('95), he spent 1 year at Kraft Foods at their Chicago area HQ as an Assistant Brand Manager of Mac & Cheese before parlaying these combined experiences into his first role at Nike in 1996 as an Assistant Product Line Manager for NCAA/NBA Apparel.
Hans mission in this next chapter is to help young people and young companies achieve their dreams. Toward that end, Hans also serves on the Board of Directors for Portland Tennis & Education, Advisory Board for the University of Oregon Sports Product Management Program, and Advisory Board for the Texas A&M MS Marketing Program, all of which give him the opportunity to coach and mentor young people. Hans spends his spare time staying in shape, enjoying the Pacific Northwest, and travelling the world with his wife, Selina, of 29 years (Aggie class of '91) & their two daughters Veronica & Marissa, both students at the University of Washington in Seattle.
FAVORITE SPORT TO PLAY: Tennis—my teenage boy sports dream was to be a professional tennis player, which obviously didn't materialize. But I came close once when a young girl at the French Open thought I was a famous tennis player because I was dressed like Agassi head-to-toe—I signed her program.
FAVORITE SPORT TO WATCH: NFL—because I'm hopelessly addicted to Fantasy Football. Sundays are a hyper competitive culmination of how well I orchestrated my starting line-up. My wife pretends to be interested.
FAVORITE SPORT MOMENT: March Madness—I grew up in small town Indiana, where basketball is religion. Our high school was always the underdog, March Madness always produces them, and I see myself as one.
WORDS TO LIVE BY OR FAVORITE QUOTE:
"The greater part of our happiness or misery depends on our dispositions and not on our circumstances."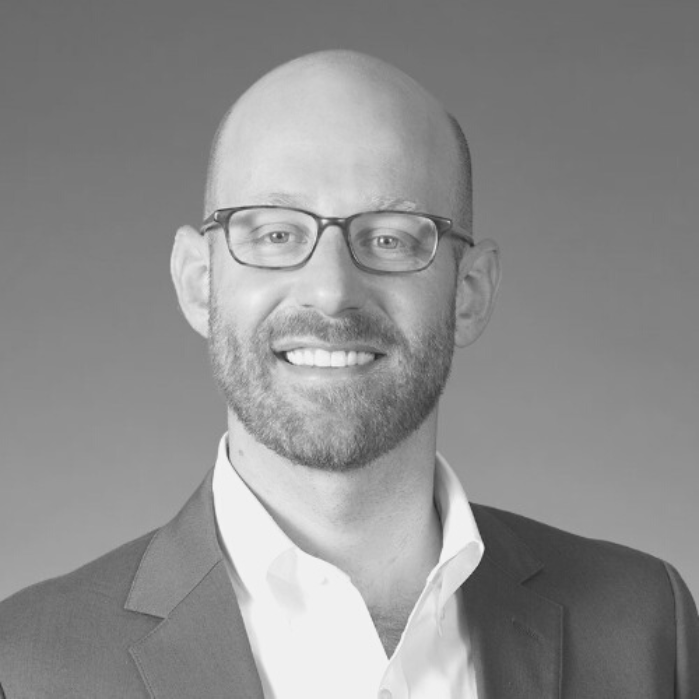 CAREER HIGHLIGHTS:
Caleb has a wide range of legal and business knowledge and experience. He combines nearly a decade of private practice at two global law firms (DLA Piper and K&L Gates) with in-house experience as General Counsel for Jambb, a web3/blockchain-based tech startup.
Caleb has advised stakeholders in the sports, entertainment, and technology industries across a wide range of transactional matters/deals, e.g., mergers & acquisitions (including venture), debt financings, corporate structuring, content/IP licensing and distribution, sponsorship matters, and other general commercial work.
Prior to law school, Caleb spent a few years as a bullpen catcher for the New York Yankees and USA Baseball, coached college baseball at Northeastern and Babson and worked for the NFL Players Association.
FAVORITE SPORT TO PLAY: Currently Nordic skiing and trail running (and increasingly pickleball)! Growing up I played a little bit of everything (basketball, football, baseball, swimming, skiing, etc.), but baseball was my main sport through college. I was a catcher at West Virginia University and Northeastern.
FAVORITE SPORT TO WATCH: Tennis and Nordic skiing (my wife introduced me to both sports – and I can't get enough of either). But nothing beats a World Series Game 7!
FAVORITE SPORT MOMENT: Catching a bullpen for my childhood idol, Roger Clemens. A close second: as a die-hard Red Sox fan growing up, it has to be watching the '04 Red Sox win their first World Series in 86 years.
WORDS TO LIVE BY OR FAVORITE QUOTE:
I'm thankful that I have one leg. To limp is no disgrace. Although I can't be number one, I still can run the race. It's not the things you cannot do that make you what you are, it's doing good with what you've got that lights the morning star. — Johnny Hart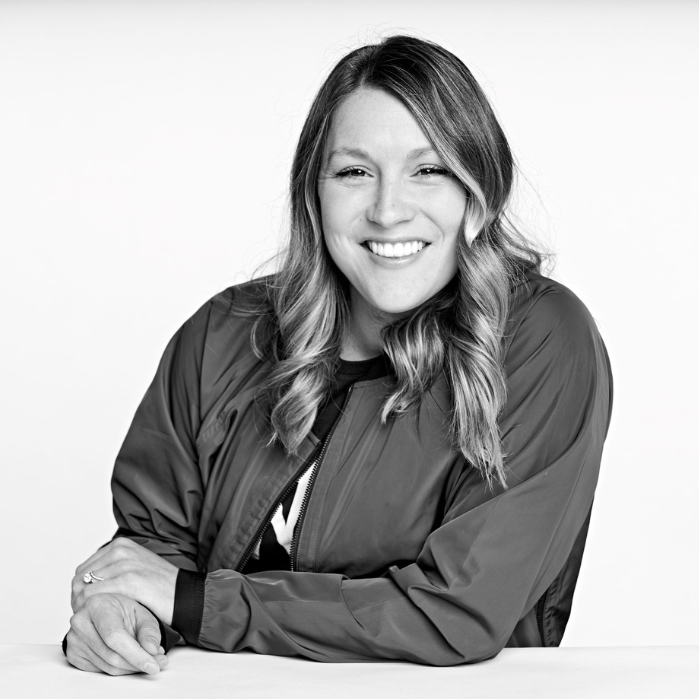 CAREER HIGHLIGHTS:
Samantha is a Brand Manager at Reebok in Boston, MA. Previously she spent four years at adidas which brought her from New York City to Portland, OR.
She loves that working in the sports industry has given her the freedom to learn a wide variety of roles including sales, event management, talent acquisition and project management.
Samantha played college tennis and is a sports and fitness enthusiast. She is passionate about creating visibility for women in sports and is inspired by the community that sports create.
FAVORITE SPORT TO PLAY: I love to move and try new and different activities. Tennis and cross-country skiing are my favorites but pickleball, cycling, paddle boarding, running and downhill skiing are also in the mix!
FAVORITE SPORT TO WATCH: Do The Olympics count? I am an Olympics junkie and will watch any sport.
FAVORITE SPORT MOMENT: Jessie Diggins and Kikkan Randall taking home the first ever USA cross-country skiing Olympic gold medal in 2018! I will never forget the incredibly enthusiastic and iconic "Here comes Diggins!!" on the NBC broadcast.
WORDS TO LIVE BY OR FAVORITE QUOTE:
Start where you are. Use what you have. Do what you can.
— Arthur Ashe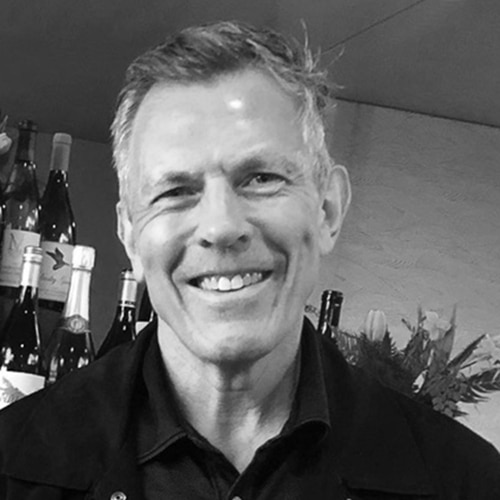 CAREER HIGHLIGHTS:
Pat has spent decades creating content on his favorite subjects: sports, fitness and now, wine. After graduating in Journalism from the University of Oregon, Pat served 10-plus years as a sports reporter/anchor for television stations in Eugene and Portland.
He then moved to Nike's Film & Video department where he produced videos showcasing Nike footwear, apparel and athletes. Pat worked with some of the all-time greats including Bo Jackson, Roger Federer and Michael Jordan.
Post-Nike, Pat co-managed a production studio, creating marketing content for clients such as Gatorade and Lexus. Now, as Pat The Wine Guy, he reviews wine for his website, You Tube channel and social media platforms.
FAVORITE SPORT TO PLAY: Basketball – I like the team aspect and there is no better workout
FAVORITE SPORT TO WATCH: That's like asking which is my favorite child. Baseball in the summer…football in the fall…basketball in the winter…golf year around
FAVORITE SPORT MOMENT: Being 30 feet away from Megan Rapinoe when she scored for the US vs. France in the 2019 World Cup in France…and shooting video of the moment on my I Phone. Our section went nuts.
WORDS TO LIVE BY OR FAVORITE QUOTE:
Knowledge is power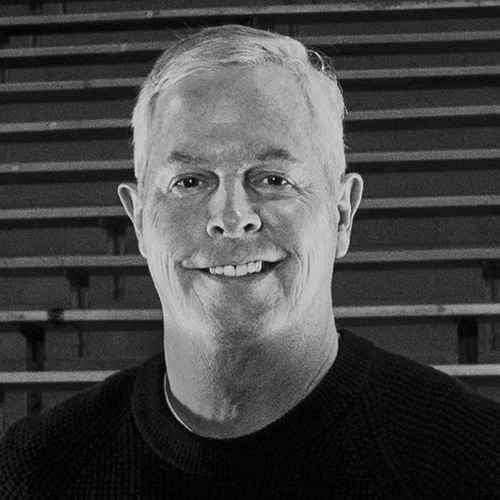 CAREER HIGHLIGHTS:
Mark worked for Nike for nearly 20 years and particularly loved his role as US Director of Sales for the Equipment start-up division. Leading a 50-member sales force, battling against established competitors like Oakley, Timex, Easton, Rawlings, Wilson, Callaway and CCM, was a blast. He later served as the Equipment Sales Director in the Americas Region. Receiving Nike's Global Equipment Maxim Award for his contributions was an honor.
Mark entered the sporting goods world with Easton Sports, working his way up from Product Manager to Senior Vice President of Sales and Marketing. In 1992, his talented team won the industry's Marketing Innovator Award over top-notched rivals, Nike and adidas. Three individuals he hired at Easton, went on to become Presidents of sporting goods companies. Mark also received two design patents while at Easton.
His greatest learning experience came at the age of 27 when he coordinated the opening of The Gap's first international stores, in London. This experience helped fuel his love of travel, both business and pleasure. The company's international revenues ultimately surpassed $2B and represented 40% of sales.
FAVORITE SPORT TO PLAY: I played baseball from age 7 thru 40. The sport is in my DNA.
FAVORITE SPORT TO WATCH: College football (unless USC is getting beat)
FAVORITE SPORT MOMENT: Watching my San Francisco Giants beat the Angels in games 4 & 5 of the 2002 World Series in Pac Bell Park with my son Chris, who was 10 at the time. Attending the epic 2017 Rose Bowl with Chris & witnessing USC beat Penn State 52-49 on a last second field goal is a close second.
WORDS TO LIVE BY OR FAVORITE QUOTE:
Learning never exhausts the mind —Leonardo da Vinci
To accomplish the grand, you have to focus on the small —Pete Carroll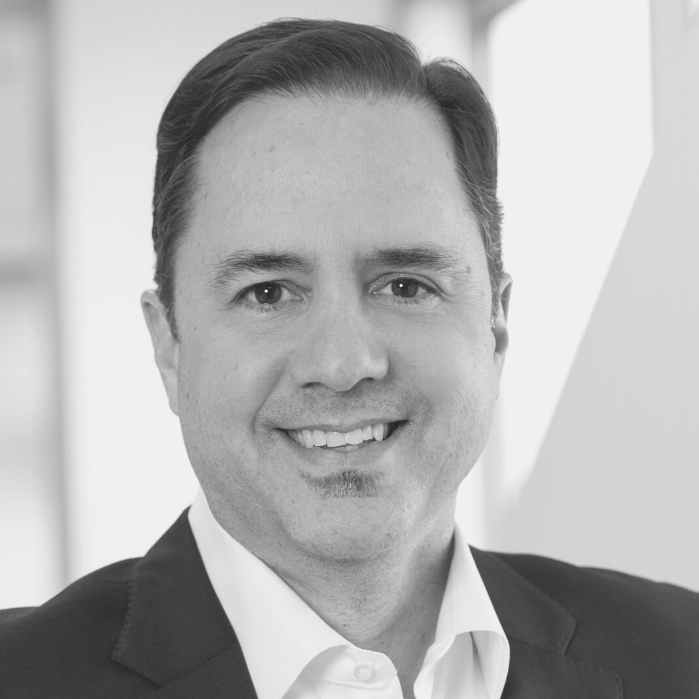 CAREER HIGHLIGHTS:
Doug is an experienced CFO, Finance Executive, and Tech leader with a track record of growing businesses, improving profitability, and new business ventures. He's currently CFO for Rebound Orthopedics and Neurosurgery, a leading surgical practice in Portland metropolitan area. Previously, Doug has been VP Finance and consulting leader in high tech with years of experience at Intel and Accenture. He has an MBA from the University of Michigan.
FAVORITE SPORT TO PLAY: Currently basketball, both pick-up games and leagues. Will continue trying to play as long as knees hold up.
FAVORITE SPORT TO WATCH: Football and Basketball. Originally from Detroit, MI and I remain loyal to Lions, Pistons, Tigers, and Red Wings … despite their limited success.
FAVORITE SPORT MOMENT: Watching Detroit Lions football games with my daughter.
WORDS TO LIVE BY OR FAVORITE QUOTE: Change will not come if we wait for some other person or some other time. We are the ones we've been waiting for. We are the change that we seek. - Barack Obama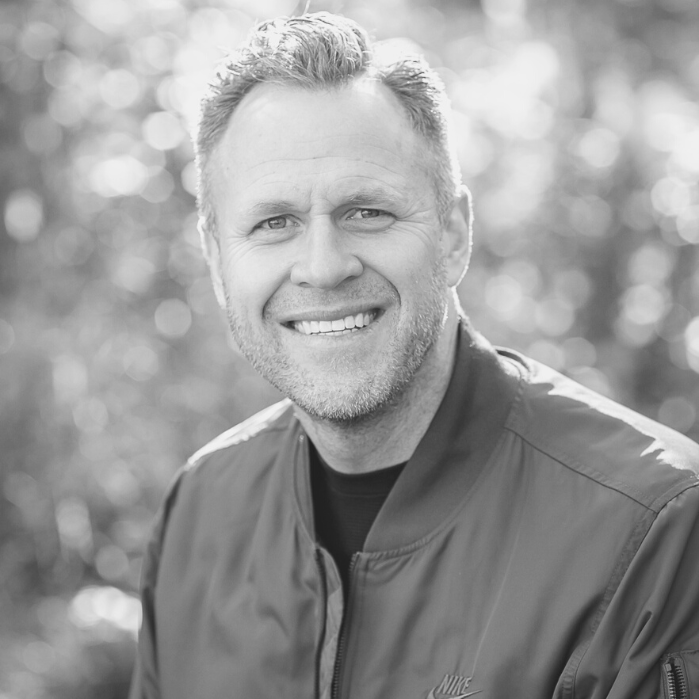 CAREER HIGHLIGHTS:
After graduating from UCLA with a Business Economics degree (summa cum laude) and co-founding an internet start-up, Jason achieved his lifelong dream of joining NIKE as an EKIN in Los Angeles.
During his 21-year career with Nike, Jason led the Sales function for North America Running and Soccer, Global Tennis, the Southeast Asia territory (based in Singapore), and Nike Women's for the Asia Pacific/Latin America geography. Jason was lauded for his people-first orientation, team leadership, strategic mindset, global perspective, and cultural curiosity.
Inspired by Bob Buford's book, "Halftime," Jason is excited to transition from his "first half" of success to a "second half" of significance. He's dedicating his second half to investing in people and their potential. His most important investment is parenting his boys, Kameron and Karter. Jason also invests his time as a substitute teacher, coach (youth sports and Special Olympics), mentor, consultant, and community volunteer.
FAVORITE SPORT TO PLAY: Jason stays active playing pickleball, working out at Orangetheory, and coaching his two boys in various seasonal sports.
FAVORITE SPORT TO WATCH: College football, NBA basketball, tennis grand slams, and golf majors.
FAVORITE SPORT MOMENT: Watching Roger Federer on Centre Court at Wimbledon. This bucket-list moment was followed closely by the 2014 World Cup in Brasil.
WORDS TO LIVE BY OR FAVORITE QUOTE: Do the right thing, in the right way, right away.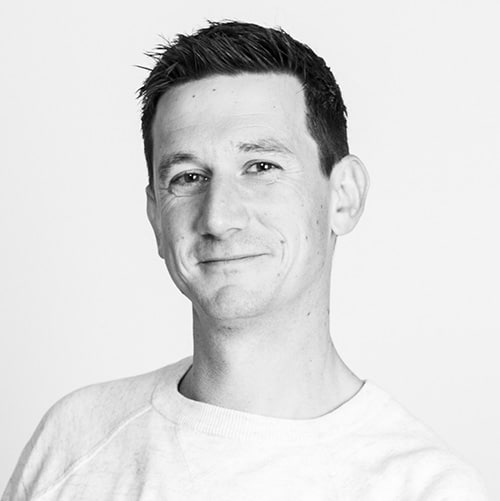 CAREER HIGHLIGHTS:
Current: Co-Founder and General Manager of Wildwood Adventures, the coolest tour guiding company in the Pacific Northwest!
Skyler has previously held Sr. Analyst roles with multiple Fortune 100 companies and founded a real estate investing firm, which exercises a buy and hold strategy.
FAVORITE SPORT TO PLAY: Soccer, but all sports are great.
FAVORITE SPORT TO WATCH: Soccer, but all sports are great.
FAVORITE SPORT MOMENT: Long-range buzzer beater from downtown, over my dad's head in the driveway.
It'll never be forgotten.
WORDS TO LIVE BY OR FAVORITE QUOTE:
Wherever you go, there you are. Be present!
Everyone has a plan until you get punched in the face. —Mike Tyson
A year from now, you'll wish you started today. —Karen Lamb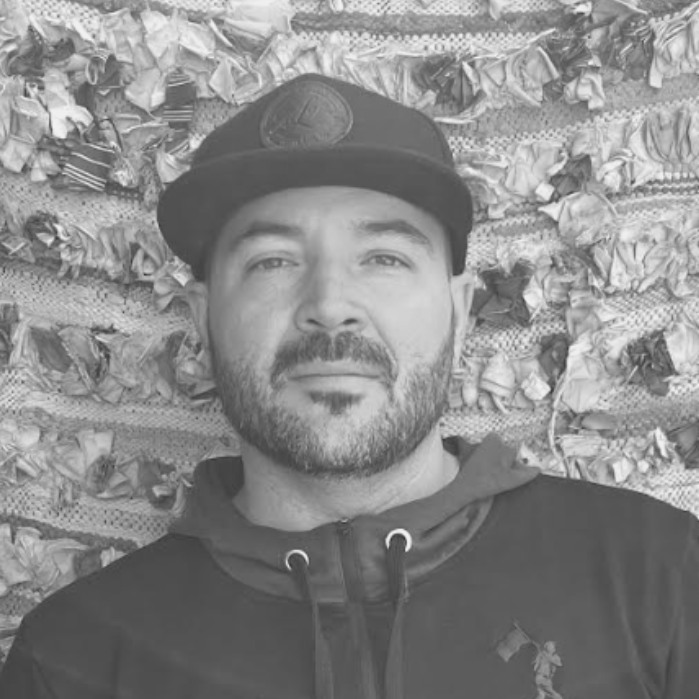 CAREER HIGHLIGHTS:
Jon has held a number of different positions in finance in both the healthcare and apparel industries. Jon spent close to nine years at Oregon Health and Science University (OHSU), eventually serving as VP of Finance for the hospital and clinics before joining the entrepreneurial world. In 2017, he co-founded Baseballism, the official lifestyle brand of baseball where he currently serves as the brand's CFO.
FAVORITE SPORT TO PLAY: Each summer Jon laces up his cleats and competes on the diamond in a wood bat league in Oregon. He is also part of Oregon's only curling club and can be found on the river fishing for steelhead and trout year-round.
FAVORITE SPORT TO WATCH: Baseball, football, and basketball.
FAVORITE SPORT MOMENT: Going to the Field of Dreams MLB game in 2022.
WORDS TO LIVE BY OR FAVORITE QUOTE:
True friends stab you in the front. — Oscar Wilde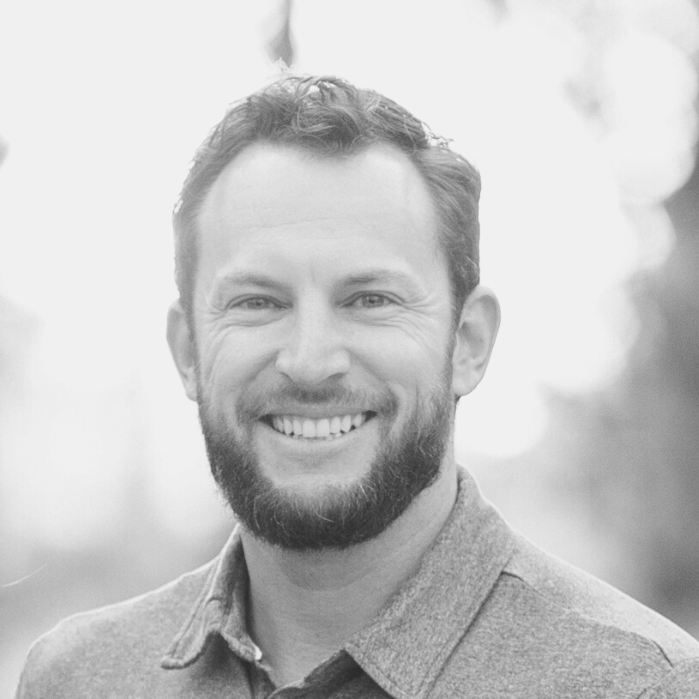 CAREER HIGHLIGHTS:
During his 15-year career playing Major League Baseball, Jed built a vast network in professional sports - from the clubhouse to the press box to the front office. His understanding of the sports industry and his experience competing at the highest level of his sport provide him with a valuable perspective on angel investing in sports start-ups.
Jed has a political science degree from Stanford, where he played baseball and was a two-time All American. He serves on the board of Project Béisbol, a non-profit providing baseball and softball equipment and instruction to vulnerable communities in Latin America.
Jed and his wife Milessa have invested in sports start-ups in the apparel and sports philanthropy space.
FAVORITE SPORT TO PLAY: Baseball is my obsession. Golf is my passion.
FAVORITE SPORT TO WATCH: Basketball (toss-up between the Trailblazers and watching my kids from the bench where I coach their youth basketball teams).
FAVORITE SPORT MOMENT:
1. Making the MLB All-Star team in 2018 and sharing that moment with my young children.
2. Ending the 2008 ALDS with a walk-off base hit in Fenway Park my rookie season.
WORDS TO LIVE BY OR FAVORITE QUOTE:
Never let the fear of striking out get in your way. — Babe Ruth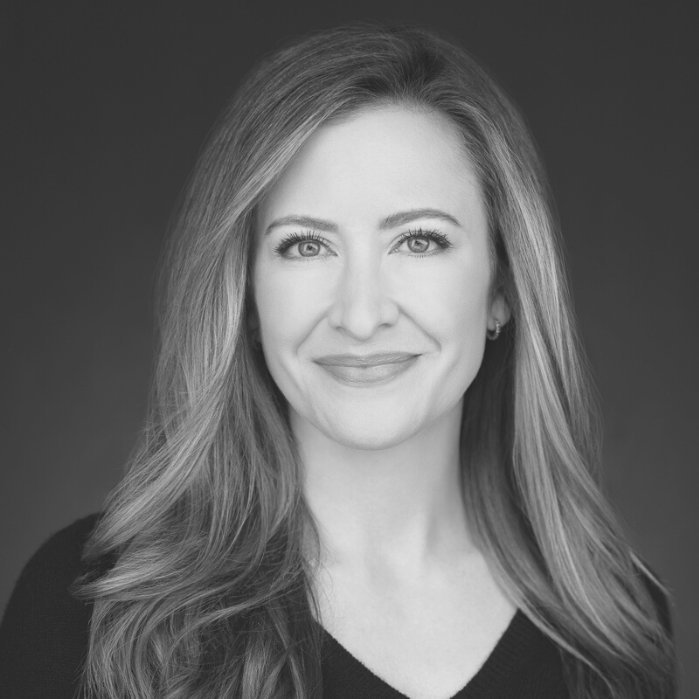 CAREER HIGHLIGHTS:
Milessa is a former U.S. diplomat, having served at the U.S. Consulate in Toronto and the U.S. Embassy in Mexico City. Diplomatic work provided her with first-hand experience engaging with diverse stakeholders on critical global political and development issues, particularly human rights.
After leaving the State Department, Milessa co-founded Athletivate, a consulting firm focused on leveraging the platforms of sports leagues, franchises, and players to further their philanthropic and policy priorities. She now serves on the board of several organizations, including the Stanford Athletics Board.
On the start-up front, Milessa is an investor and board member of Pledge It, a fundraising platform harnessing the power of sport for social good. She's looking forward to applying that experience to the angel investing space.
FAVORITE SPORT TO PLAY: As a former competitive gymnast and collegiate pole vaulter, I'm looking for my "forever" sport. So far, I'm enjoying learning to golf and ski.
FAVORITE SPORT TO WATCH: Baseball (toss-up between my husband's MLB games & my kids' Little League games), Basketball, Synchronized Swimming (newfound passion thanks to my daughter).
FAVORITE SPORT MOMENT: Setting the New Mexico state pole vault record in 2002.
WORDS TO LIVE BY OR FAVORITE QUOTE:
The most difficult thing is the decision to act, the rest is merely tenacity. –Amelia Earhart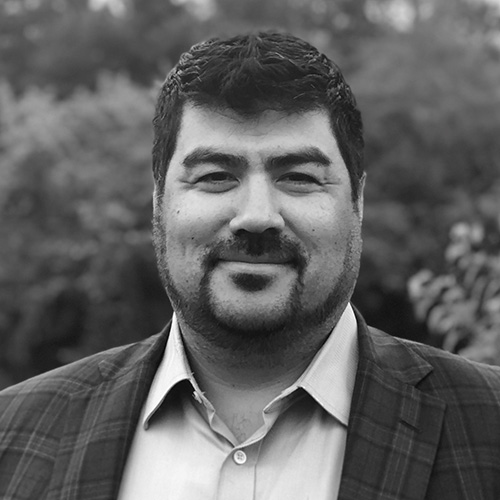 CAREER HIGHLIGHTS:
Highlights? Chris says that highlights are for the retired Hall of Famers. With almost two decades in, he's just getting started.
FAVORITE SPORT TO PLAY: My attention is fixed on the most competitive sport I know, winning in the financial markets. As for physical movements, I mostly stick with walking, spinning, HIITs workouts and stretching.
FAVORITE SPORT TO WATCH: My wife and I split time between Seattle and Las Vegas during football season. Some say we are obsessed; we prefer to call ourselves dedicated fans.
FAVORITE SPORT MOMENT: Toss-up between going to Japan to watch Ichiro Suzuki swing the bat for the last time as a professional or attending Super Bowl XLVII to watch the Seahawks crush the Broncos.
WORDS TO LIVE BY OR FAVORITE QUOTE:
Go get it Mijo! —My Dad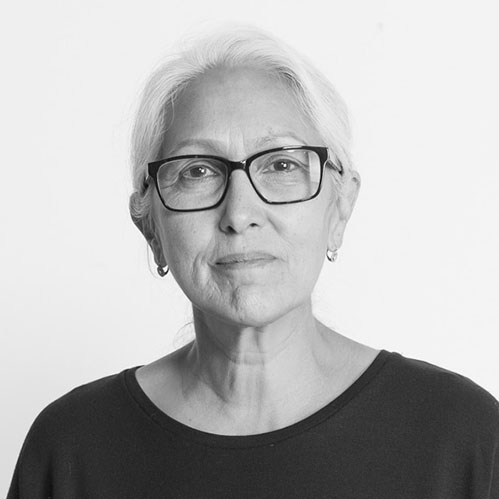 Advisor: Handful
CAREER HIGHLIGHTS:
Nancy is a Brand Marketing executive with extensive experience developing strategy and leading creative development of integrated campaigns and experiences for Nike over the course of 27+ years.
As Director of Advertising in Nike's Asia Pacific and US regions, she oversaw some of the brands most memorable campaigns. She was an early advocate for women's issues through her work on women's sports and the "If you let me play" and "Athlete" campaigns.
She led global marketing efforts for Nike's Women's Training and Young Athletes (Kids) categories, in addition to overseeing Nike's Sustainable Business Innovation and Access to Sport marketing strategy.
Nancy is a Brand Consultant and sits on the Board of Directors for the non-profit PERIOD. The Menstrual Movement.
FAVORITE SPORT TO PLAY: A day Skiing with my family.
FAVORITE SPORT TO WATCH: The Olympics, both Summer and Winter. I love the mix of sports, the number of countries competing and all the personal stories.
FAVORITE SPORT MOMENT: 1999 Women's World Cup Final when the US beat China in front of a 90,000+ crowd. The largest crowd ever to watch a women's sporting event.
WORDS TO LIVE BY OR FAVORITE QUOTE:
Just Do It.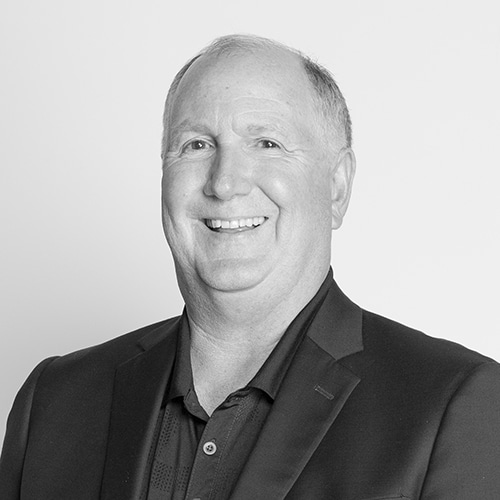 Advisory Board: Looptworks
CAREER HIGHLIGHTS:
Steve is an experienced sales leader, with a proven sales and customer background in account strategy development, managing senior level relationships, developing high performing sales teams and consistently delivering mutual sales growth and profitability during his 36-year career at Nike.
After starting in customer service, Steve spent most of his Nike career in sales managing and leading the strategic account business in North America. He was a pioneer in many areas in the early, entrepreneurial days at Nike. From becoming the company's first account executive in New York City to developing a customer centric pre-line process; to planning and executing "top to top" summits with key customers as well as building cross-functional account teams to service Nike's biggest customers. Steve's last chapter at Nike was spent in Global Sales leading, connecting and "consulting" for Nike's strategic account business around the world.
Since leaving Nike in November 2017, Steve is now focused on developing his consulting and event business. He's a founding member of Oregon Sports Angels, an advisory board member for the Oregon SPM Program, volunteers in the local community and tries to schedule in fly fishing whenever possible.
FAVORITE SPORT TO PLAY: Was: Basketball. Absolutely love the game. Is: Fly Fishing…great retirement sport.
FAVORITE SPORT TO WATCH: Basketball and Football — both college and professional, both men's and women's.
FAVORITE SPORT MOMENT: Watching my kids play all sports from kindergarten through high school and college. And, attending my first Oregon college football game with my Dad, opening day of Autzen Stadium.
WORDS TO LIVE BY OR FAVORITE QUOTE:
Do not go where the path may lead, go instead where there is not a path and leave a trail. —Ralph Waldo Emerson
CAREER HIGHLIGHTS:
Anna has been a growth investor for over a decade, focused on consumer discretionary companies across all market caps. She has been highly active throughout her career championing diversity initiatives, specifically to increase financial engagement with women – both in general and as a career path. This passion plays into her private investment portfolio as well, with multiple early stage investments in companies with female & diverse founders.
FAVORITE SPORT TO PLAY: Currently tennis, as often as possible! Grew up playing soccer & ice hockey. Also spends a lot of time in the Peloton app doing all sorts of activities.
FAVORITE SPORT TO WATCH: Tennis (Serena, Naomi, Coco), college football (Go Blue), basketball
FAVORITE SPORT MOMENT: Waking up in the middle of the night to watch the Nagano Olympics with my brother
WORDS TO LIVE BY OR FAVORITE QUOTE:
Do the best you can until you know better. Then when you know better, do better. —Maya Angelou
CAREER HIGHLIGHTS:
Stanley is a portfolio manager in BlackRock's Alternative Investment division where he's responsible for managing the firms High Yield investment strategies. Stanley joined the firm in 2009 as an analyst in BlackRock's Portfolio Analytics group where he was responsible for providing risk analytics and performance analysis for BlackRock's credit and alternative portfolios. Prior to his current role he worked as a desk analyst for BlackRock's flagship hedge fund, Obsidian.
Stanley earned an BS degree, cum laude, in Business Administration with a concentration in Applied Investment Management from Marquette University in 2009.
FAVORITE SPORT TO PLAY: Basketball will always be my first love but over the years I have also developed an interest in playing golf.
FAVORITE SPORT TO WATCH: Basketball! I'm originally from Chicago and was lucky enough to grow up in the Jordan era
FAVORITE SPORT MOMENT: Watching Game 6 of the 1998 NBA Finals with my dad. Michael Jordan hitting that clutch shot in the final seconds of the game to win bring a 6th championship to the city of Chicago was a picture-perfect ending to one of the best eras of basketball.
WORDS TO LIVE BY OR FAVORITE QUOTE:
You cannot guarantee that you will always succeed but if you don't prepare you can guarantee that you will always fail.
CAREER HIGHLIGHTS:
Jinky is an accomplished global executive, coach and mentor with over 20 years of international experience in general management, merchandising, strategy, brand and product creation at Nike. She's managed businesses across Asia, Latin America, U.S. and Europe, in country, regional and global roles.
Jinky started her career with the Nike Distributor in the Philippines as an Apparel Line Manager and culminated her Nike stint as the VP/GM for the Women's business in Emerging Markets. In this role, she led the launch of the Women's offense in Asia (except China & Japan), Latin America and Africa, that started a sports movement for tens of thousands of young women in these growing markets.
While at Nike, Jinky was also a huge proponent of Diversity and Inclusion and was an active coach and mentor for both the Asia Pacific Network and the Women of Nike.
Jinky is currently a mentor to start-up founders, for the SPM Program at the University of Oregon and for the Built Oregon Accelerator Program. In addition, her consulting business helps diverse women-owned / led companies grow.
FAVORITE SPORT TO PLAY: Yoga, every day at 9am.
FAVORITE SPORT TO WATCH: Basketball, and my heart is with the home team. Go Blazers!
FAVORITE SPORT MOMENT: Tiger Woods staging the greatest comeback in sports at the 2019 Masters.
WORDS TO LIVE BY OR FAVORITE QUOTE:
There are times when it is better to be kind than be right. —Dad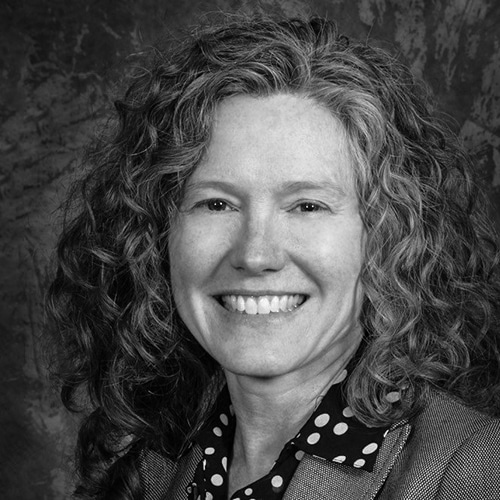 CAREER HIGHLIGHTS:
Diane is SVP/GM of NBC Sports Northwest, the exclusive network of the Portland Trail Blazers where she oversees the day-to-day operations of the network, including production, digital, ad sales, operations, marketing and the relationship with the Trail Blazers.
Diane started her career working as a Producer at Good Morning America, Lifetime Television and CNN. While at ABC, in addition to breaking news, she produced major events coverage live on-location, including the 1998 Nagano Winter Olympics, ESPN Winter X Games, National Finals Rodeo and Country Music Awards. She also served as a Senior Producer/Marketing/Advertising Director for OregonLive.com.
She spent 13 years in leadership positions at Learfield IMG College. A couple of highlights included VP/GM of Beaver Sports Properties overseeing the multi-media rights of the Oregon State University Athletics partnership, VP for Digital and Television and GM of San Diego State's Aztec Sports Properties.
Diane is a Founding Board Member of WISE Portland Chapter, and serves on the boards of the Oregon Sports Authority and Playworks Northwest.
FAVORITE SPORT TO PLAY: Skiing - it is the perfect combination of outdoors meets sport meets socializing.
FAVORITE SPORT TO WATCH: College Basketball - exciting, fast action played with unbridled passion, heart and soul.
FAVORITE SPORT MOMENT: 1989 Final Four in Seattle - my senior year cheering for the Illini culminating in one of the greatest basketball season's and team, the Flying Illini, in U of Illinois history.
WORDS TO LIVE BY OR FAVORITE QUOTE:
Don't tell people how to do things. Tell then what to do and let them surprise you —Phil Knight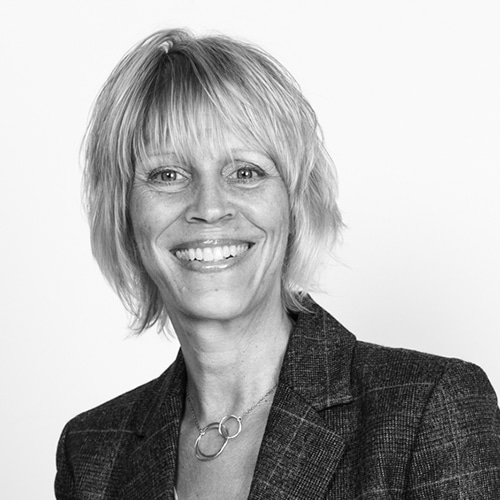 Advisory Board: Looptworks
CAREER HIGHLIGHTS:
Sandy is a proven leader with 35 years of experience in the Sport and Fitness Industry, the last 29 with the iconic brand, Nike. Her first role with Nike was in Visual Merchandising as the company was beginning to establish a strong and more demanding retail footprint. Over the course of her time at Nike Sandy advanced to hold Vice Presidential leadership positions in Geography General Management, Marketplace Transformation, Product and Merchandising, and Women's Category.
Never afraid of a new challenge or opportunity to learn and grow, Sandy readily accepted opportunities to live abroad and gain global business and cultural experiences. She held leadership positions in Asia Pacific in Retail Development and in Europe as the Vice President of Product and Merchandising.
One of the things Sandy enjoys most is leading and working with diverse teams to help individuals succeed and teams win. She continues to be a mentor to up-and-coming talent in the Sport and Fitness Industry. Additionally, and regardless of where she lives, Sandy involves herself in her community. She currently serves as a Board Member for p:ear, a non-profit organization devoted to working with, and providing for, homeless youth in the Portland area.
FAVORITE SPORT TO PLAY: Sandy is a fitness enthusiast! She loves riding hard on her Peloton bike to achieve personal best performance and, when off the bike, running to stay in 5K shape.
FAVORITE SPORT TO WATCH: Women's Gymnastics! I was a gymnast growing up and I'm amazed at the level of today's performance.
FAVORITE SPORT MOMENT: Watching the Olympics – Summer and Winter. I love to hear the athlete's personal stories and watch them reach their dreams.
WORDS TO LIVE BY OR FAVORITE QUOTE:
Trust your gut! It is usually right.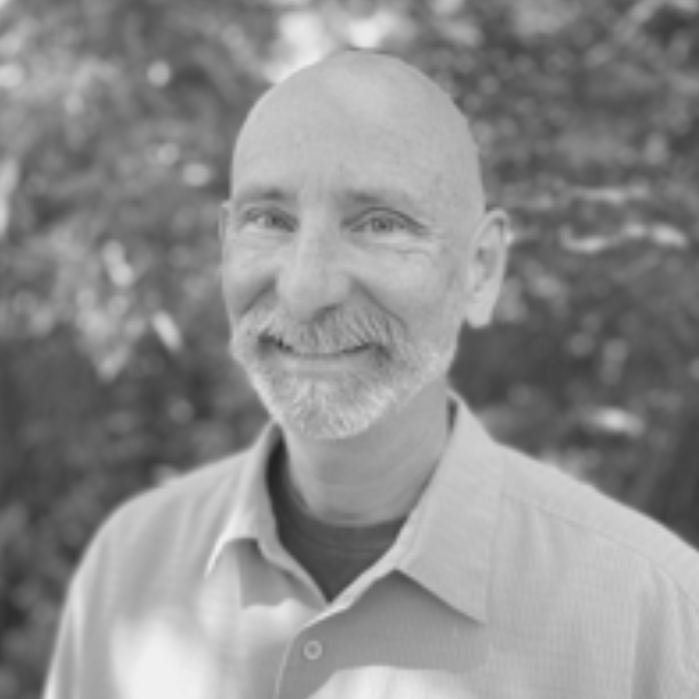 CAREER HIGHLIGHTS:
After graduating from Art Center with a degree in industrial design, Ralph worked for Nike for several years as a footwear designer.
He relocated to Southern California where he combined his passion for design and his desire to help others to change his career direction: He became a firefighter paramedic. Ralph spent 30 years in emergency medical services, working with the community and creating innovative solutions in the emergency medical field.
Ralph's life and career experiences have helped him develop a diverse skill set that includes rapid decision making, problem solving, resource management and customer service.
FAVORITE SPORT TO PLAY: Currently hiking and working out. Previously surfing, skiing, soccer.
FAVORITE SPORT TO WATCH: Formula One and March Madness college basketball.
FAVORITE SPORT MOMENT: Kirk Gibson's walk off home run against the Oakland A's in game 1 of the 1988 World Series.
WORDS TO LIVE BY OR FAVORITE QUOTE: Carpe diem.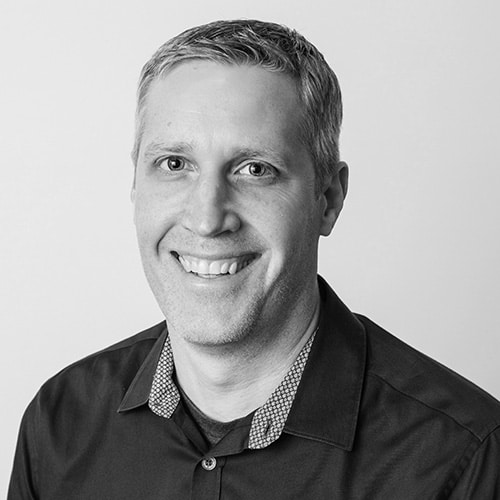 CAREER HIGHLIGHTS:
David is an experienced executive, consultant and advisor. In Hong Kong and Shanghai for over 8 years, he helped transform adidas in Greater China, holding senior executive positions in Business Development, Concept to Consumer, Planning and Marketing Operations. Most recently, David held the role of Vice President of Business Development and Chief Transformation Officer at adidas North America, focusing on strategic planning, strategy execution, operational transformation and leading the COVID crisis response and recovery.
After 20 years at adidas, he made the decision to strike out on his own and form Thiebes Consulting, following his passion to help companies grow, scale and transform by leveraging his diverse range of experiences in general management, strategy, business development, marketing, sales, finance and operations.
In addition to his consulting business, David is an investor and advisor in the start-up community. He serves on the board of The Dougy Center and of Project 48 (an amazing non-profit launched in 2019 that supports youth in their first 48 hours entering the foster care system by providing new, quality essential items), and he stays active with his wife and three children.
FAVORITE SPORT TO PLAY: You name it, I love playing it! If I'm forced to pick one it's basketball.
FAVORITE SPORT TO WATCH: My go-to sports are college basketball (go Zags!), NFL, college football, MLB, NBA.
FAVORITE SPORT MOMENT: No brainer: attending the 2017 Final Four to cheer my Zags on to the championship game.
WORDS TO LIVE BY OR FAVORITE QUOTE:
Be kind whenever possible. It is always possible. —Dalai Lama XIV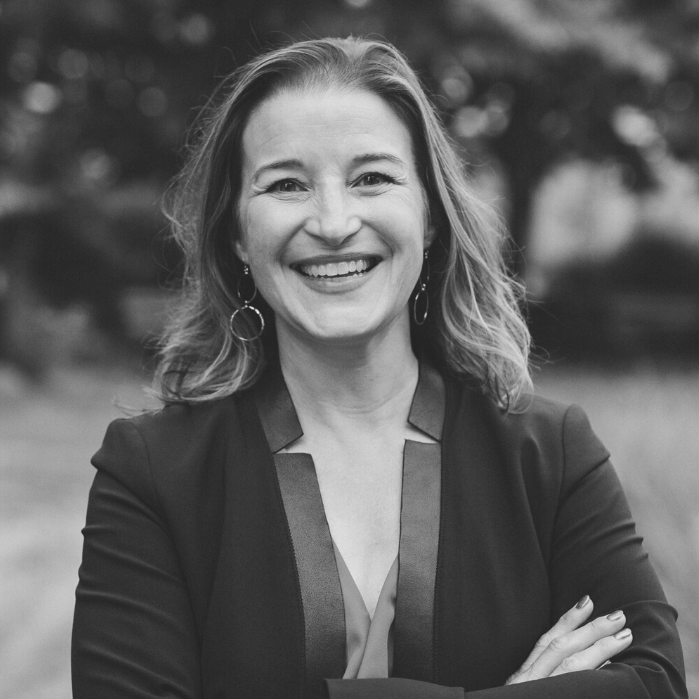 CAREER HIGHLIGHTS:
Hanna's career has spanned more than 20 years in FinTech leadership from fledgling startups to one of the world's largest asset managers, BlackRock.
Her passion is building teams to be cohesive and productive, across software development, technology operations, and cybersecurity. She's excited to bring her technical background to OSA to explore the fast-changing landscape of sports tech.
FAVORITE SPORT TO PLAY: Golf.
FAVORITE SPORT TO WATCH: Baseball, basketball.
FAVORITE SPORT MOMENT: Golden State Warriors winning their first championship (and listening to it on internet radio at 2am from my London hotel room).
WORDS TO LIVE BY OR FAVORITE QUOTE:
"All the jobs for problem identifier are filled. There are only jobs for problem solvers."
—Lee Kranefuss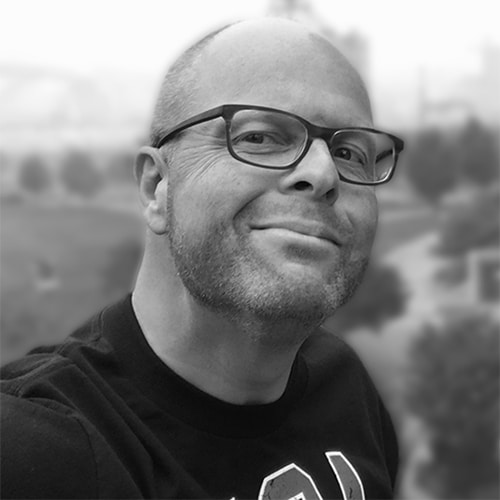 CAREER HIGHLIGHTS:
Lance served 25 years in various local & regional healthcare leadership roles starting in Oklahoma, but with the vast majority in S.W. WA & Portland, OR. His career focused on Inpatient & Outpatient Service Line Development (Orthopedics/Sports Medicine, PT/OT, Cardiac Rehab, Oncology, Marketing VP) emphasizing new program development and performance turnaround. Recently Lance transitioned to project consulting by starting his own strategy & leadership performance enhancement practice.
He has also served his community in various volunteer board roles such as United Way, YMCA and Chamber of Commerce (Board President for 3 years). Lance is looking forward to his new role with OSA.
FAVORITE SPORT TO PLAY: Cardio gym rat, tennis, racquetball & lots of dog walking!
FAVORITE SPORT TO WATCH: Season tickets to Blazers, Timbers ("Army") & attend many OSU Beaver games. Enjoy March Madness, Tennis Grand Slams, Olympics, pro & college football/basketball and everything Oklahoma State (Go Pokes!).
FAVORITE SPORT MOMENT: Attending Olympics in 2016 (Rio - Opening Ceremony), 2010 (Vancouver), 1996 (Atlanta); Seattle's 1995 Final Four; 2015 & 2019 Timber's MLS Cups
WORDS TO LIVE BY OR FAVORITE QUOTE:
Comparison Is The Thief of Joy —Theodore Roosevelt, 1898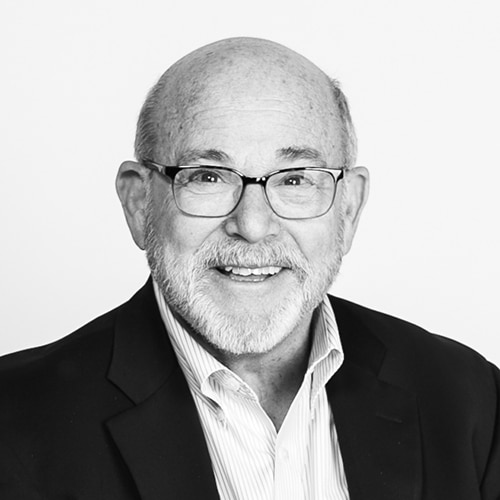 Len Bergstein was a civic leader, a political force, a lifelong sports fan and a beloved member of our organization.
Len's legacy was extensive and his impact on Portland and Oregon was profound. He ran political campaigns, served on the staffs of governors, mayors and cabinet members and helped found the Oregon Sports Authority, now known as Sport Oregon.
He spent extensive time and energy galvanizing community, business and government support to promote every level of sport in the state of Oregon. An original member of OSA, Len's advice and counsel proved invaluable in our organization's early days and beyond. We will always celebrate Len's accomplishments cherish his friendship and honor his memory.
Affiliate Members
Andrew Kirkland
Willamette Angel Fund
Riley Lankford
Willamette Angel Fund