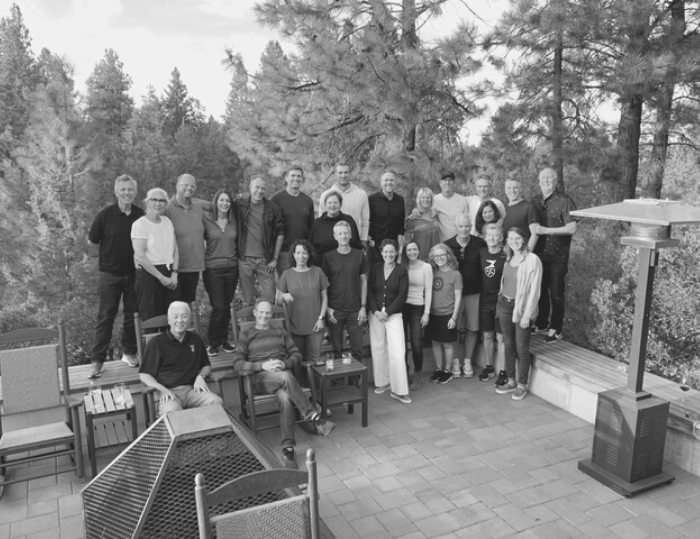 Stealing a page from SportsCenter: Here are Oregon Sports Angels' Top 5 Plays from 2022.
5) We celebrated our 5-year anniversary with an in-person event in Bend, OR. From a woman with a whiteboard in 2017 to our current running total of 65 investor members (including alumni), 32 invested companies, and more than $7 million in pre-seed, seed, and Series A round investments. It's been an excellent first 5 years (and our 5-year veterans have the Bobbleheads to prove it).
4) We added more accelerator partnerships. We now support and participate in fund-raising education, mentoring, and pitch events with REI's Path Ahead Ventures, Houston, TX-based Pokatok Labs, and The Players Impact, in addition to ongoing partnerships with Stadia Ventures, TechStars Indy, and the Comcast SportsTech Accelerator.
3) We continued to meet and invest in exceptional and diverse founders despite ongoing pandemic-issues and challenging public and private capital markets. We screened more than 120 companies, held 4 pitch days, attended numerous accelerator demo days, and hosted a handful of off-cycle pitches. Welcome to the OSA family: Alleviate, Elavi, Nestre, Olipop, Pledge-It, Preem, Quintar, Revolin Sports, Spellman Performance, The Zone, and Wild Rye.
2) We elevated diverse founders through our digital event series. Thank you Wes Felix, Trish Miller, Ivan Tchatchouwo, Meridith Cass, Mina Yoo, Jenny Nguyen and OSA Member, Chris Magana, for sharing your stories and advice, and for your constant energy and inspiration! We appreciate, admire, and love you.
1) We welcomed seven new members to Team OSA. We continue to recruit angel investors who share our passions for sports, coaching, teamwork, and continuous learning. We aim to be a "majority minority" angel network, and we are excited to enter 2023 with more geographic diversity, more professional / career diversity, and more angel investing experience than in previous years.
With my deepest appreciation for OSA's officers, committee leaders, members, and supportive sponsors, here's our motto for 2023: When the going gets tough, the tough get going.